Product Description:
Canon BCI-6PC Photo Cyan Ink Cartridge
Canon BCI-6 Photo Cyan Ink is fast drying and smudge-resistant, excellent for printing vibrant photos. These individual ink tanks are easy to install and compatible with select Canon PIXMA printers.
Specifications:
• Yield: 360 Pages
• Colour: Photo Cyan
Requirements:
Compatible with the following Canon Printers:
• i950
• S800 Series
• S900 / S9000 Series
• BJC-8200

Please note that there may be newer model printers that are also compatible.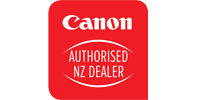 We are an Authorised Canon NZ Dealer
Questions & Answers
Have a technical question about this product?
Additional Details:
Stock Availability:

22

In Stock Now

Warranty: Supported by Manufacturer

Manufacturer: Canon Shop

Model Number: BCI6PC

Part Number: DS01323